Medieval Sieges
Because of all the war engines, the mining operations and not least because of the long duration were mercenaries most important for sieges on the defending side as well in service of the attackers.
Medieval Illuminations
The French lay siege to Duras in 1377 in the course of the Hundred Years War.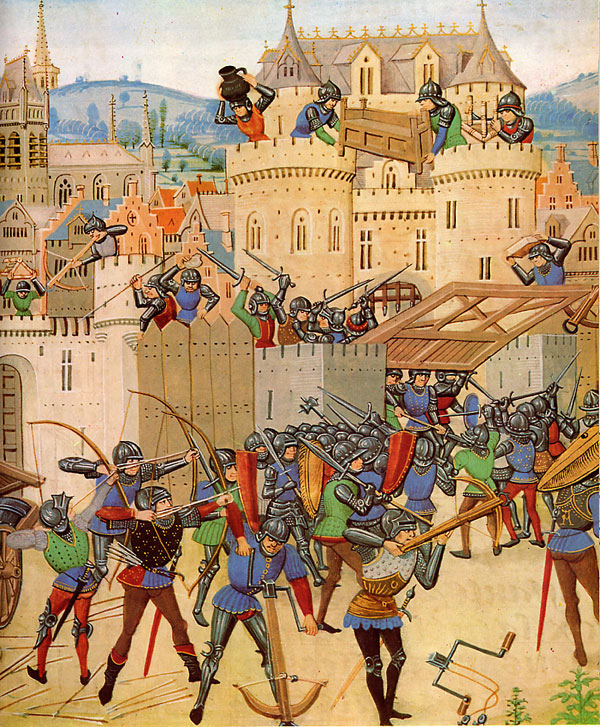 Siege in the course of the Hundred Years War.
Siege of Mortagne near Bordeaux in 1377. The Welsh mercenary captain Owain Lawgoch (French: "Yvain de Galles") is killed by an arrow. In fat he was stabbed by an English agent.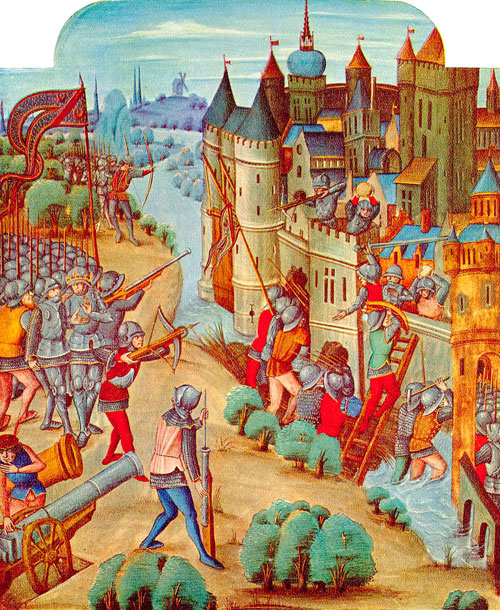 Another 14th century siege.
Siege Engines
Trebuchet from a Flemish illumination.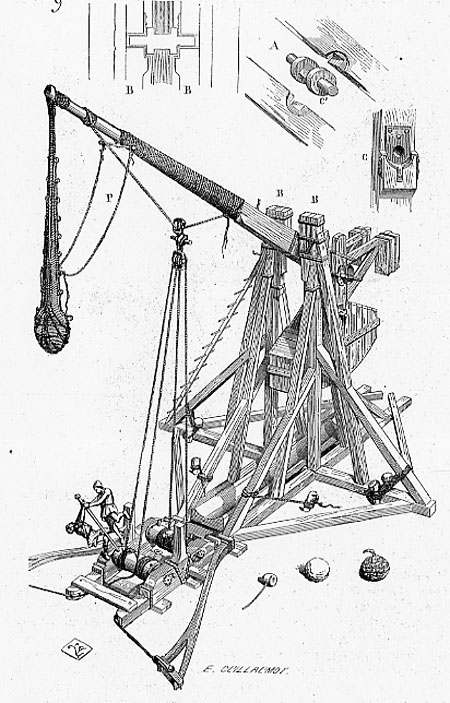 Trebuchet by the French architect Viollet-le-Duc.
Another Trebuchet by Viollet-leDuc, here called Magonel.
Siege engines during the first crusade.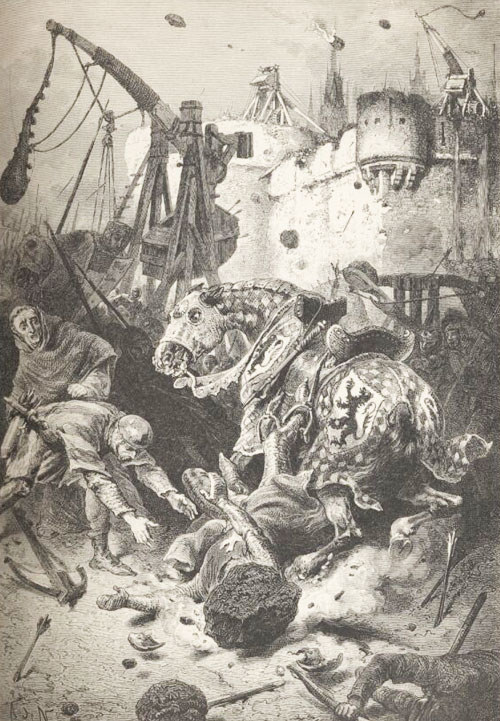 The death of Simon de Montfort at the siege of Toulouse in 1218.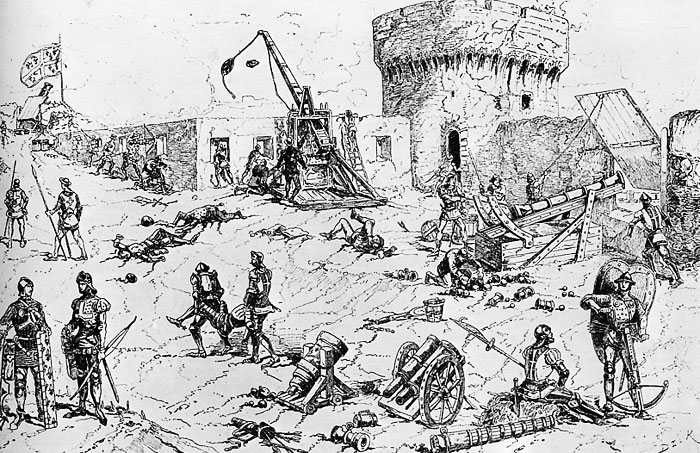 Defence of Orléans in 1428.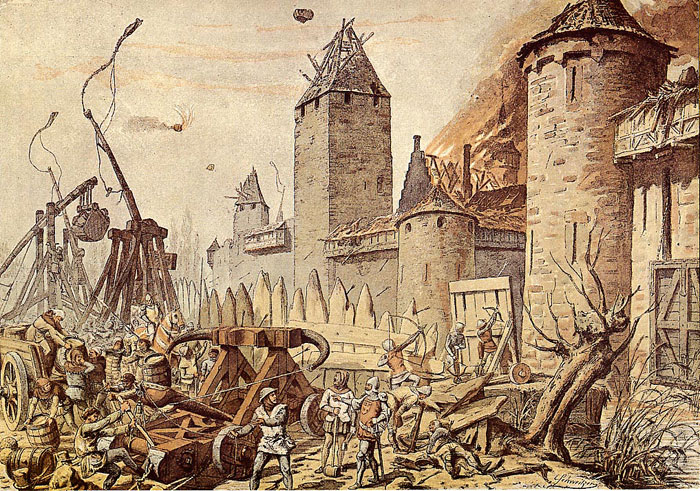 Siege of the castle of Schwanau in Alsace in 1333.